Moxie Holiday 2019 Shoot
November 15th 2019
We recently had our first official photoshoot for our holiday collection and we thought we'd share some exclusive bts shots of our fun afternoon! Palm Aruba Condos was kind enough to let us use their superb setting for our shoot location and we could not have been happier!
Thank you to the amazing team, über talented photographer Chubby Photography Aruba and model Shekainah Daal-Gomes for serving the most fierce looks in our apparel. 
Till the next one!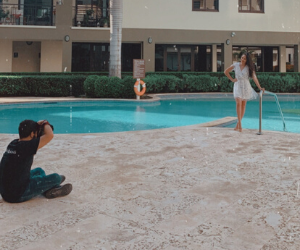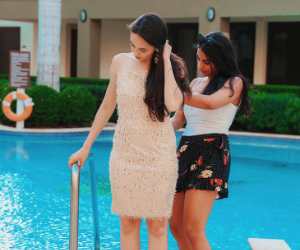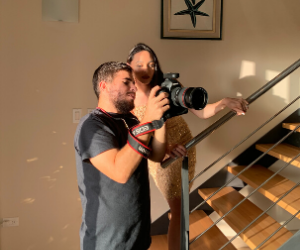 Moxie x Santos Coffee with Soul
October 12th 2019
Our first blog post features a collaboration we recently did with Santos Coffee with Soul, a local cozy café located in the high-rise hotel area of sunny Aruba. Our boss babe, Aishly, was featured wearing one of our more classic pieces: the long sleeve black top.
Santos is the perfect place for a breakfast/lunch meeting, afterwork drinks and desserts, or for wine and cheese, if you're into that as well. The options are endless and it's one of our must visit local cafés! 
Thank you Santos for the feature!